*Free event, donations welcome*
Concert dates:
Vale Church - 18th August from 8pm
St. Pierre du Bois - 19th August from 8pm
Town Church - 20th August from 8pm
'Pilgrimage to Bach' is an exploration of the power of Bach's music through the employment of complementary art forms designed to accentuate the transcendent nature of his six sonatas and partitas for solo violin. These will be performed by David Le Page in successive candle lit evenings in three of the island's ancient churches viz, the Vale, St Peter's and Town Churches. Brief readings of poetry and religious texts will be followed by passages of plainchant of liturgical settings directed by Joseph Edwards before each work of Bach is performed.
Rowan Williams states that all good poetry has the power to transport and transform us, to inspire and challenge us, to comfort and heal us, and to hold up a mirror to the world around us. The timeless quality of plainchant, where the rhythm of the music is governed solely by the words rather than a fixed meter, may evoke the listener towards a state of meditation and transcendence of the spirit. Bach's sonatas and partitas are regarded by many as being of the very essence of humanity, at once spiritual and sacred yet temporal and secular.
The format of these concerts is designed to enhance the listeners' perception of the spiritual value and simple beauty of the words and music presented, all within the island's ancient but living cultural setting.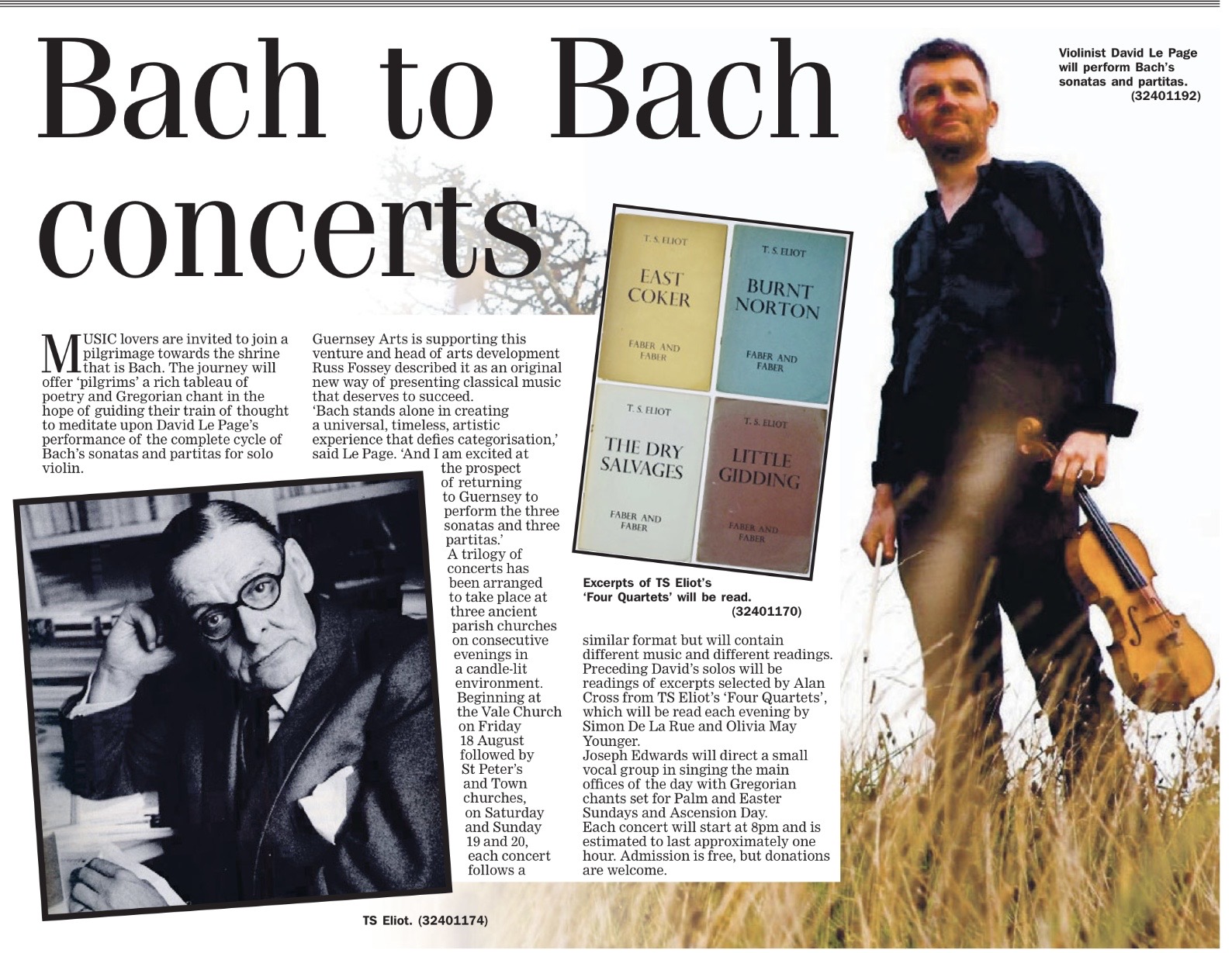 Contact