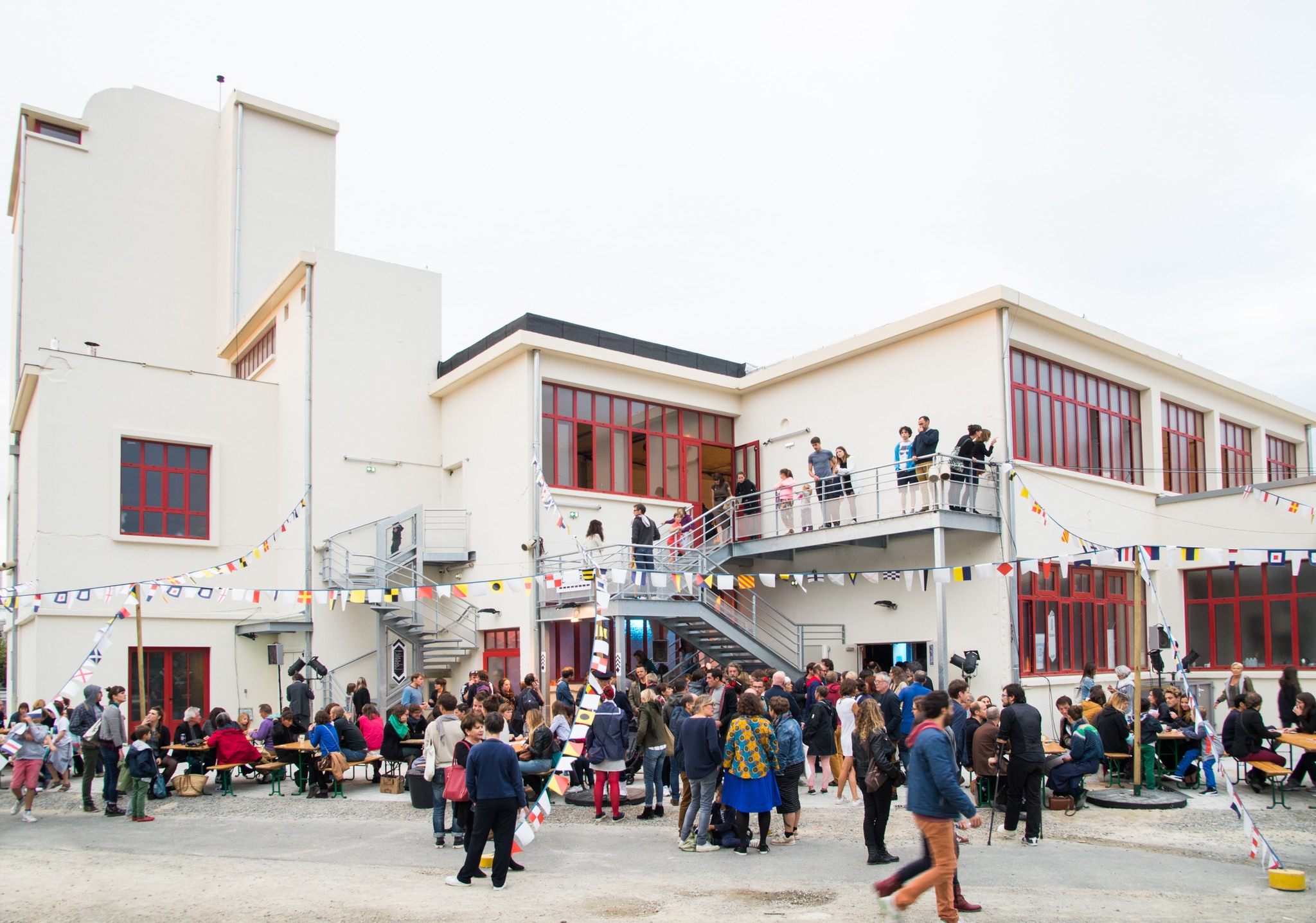 CHANNEL ISLANDS/RENNES ARTIST RESIDENCY OPEN CALL
Guernsey Arts, ArtHouse Jersey and Les Ateliers du Vent have joined together to offer three artists the chance to participate in an exciting cultural exchange and art residency programme. Supported by the Institut Français, the States of Jersey & Guernsey Arts, the residency will celebrate artistic collaboration across the Islands and Rennes Metropole. The three successful artists will have the unique opportunity to work alongside each other and present their work in multiple jurisdictions. 
ARTISTIC CREATION & CULTURAL CO-OPERATION 
Following two visits held in 2022, representatives from the Channel Islands cultural and political sectors aim to grow a culture of co-operation within France, looking to develop stronger links for artists - with professionals and with the public. On a cultural level, they are hoping to develop a stronger relationship with the art venues of Jersey, Guernsey and Rennes, as well as developing the possibility of creative spaces shared between artists of different cultures. 
RESIDENCY DATES 
The first residency will take place over a three week period at ArtHouse Jersey's Greve de Lecq Barracks in November - December 2023. The second residency will take place over a three week period in May 2024 at Ateliers du Vent in Rennes, France. The work from both residencies will then be displayed in an exhibition, which will be touring Jersey, Guernsey and Rennes. 
OPEN CALL - HOW TO APPLY 
Guernsey Arts and ArtHouse Jersey will each be selecting one artist to join a Rennes based artist. The successful applicant can be from across any discipline of the arts - whether that be visual arts or performance based. Fixed travel, accommodation, diem, artist fee and material costs will be covered.
The Brief: The Strange, The Invisible, the borderline between true and false 
In the troubled times we live in, our realities have become strangely blurred. Some worlds have collapsed but life continues. Is chaos already amongst us or is it coming? Are future worlds already here? Life as we knew it is disintegrating, although changes may not be so prevalent. 
How can art be used to modify perceptions and question beliefs? We invite the artist to pay attention to weak signals, to invisible things, to strange phenomena and to investigate how their chosen medium can play on the border between the true and false.
The artistic approach could be inspired by an approach to the field or to the environment. 
The conduct of the artistic residencies aims to generate ways of working and developing artistic practices as well as working together to collaborate across cultures and to put together a shared exhibition.
Applications should include: 
● A proposed project outline 
● The rationale for the artist's participation 
● Reference to how their work would respond to the locations of each residency and exhibition 
● Portfolio/Examples of previous work. 
Applications will be welcomed from artists, composers and performers of all levels and ability. Artists must be available for the three week residency dates. Fluency in French is not required, but the artist will need to demonstrate a willingness to fully embrace the cultural exchange opportunities presented by the project. It is envisaged that the work will adapt and change as the artists get to know one another and collaborate creatively. 
To discuss the opportunity further, please contact Russ Fossey, Head of Arts Development, Guernsey Arts or James Tyson, Head of Programmes at Arthouse Jersey. Guernsey. Applications should be sent to Russ (russ@arts.gg), Jersey Applications should be sent to James. (james@arts.je) Applications close on 2 July 2023.