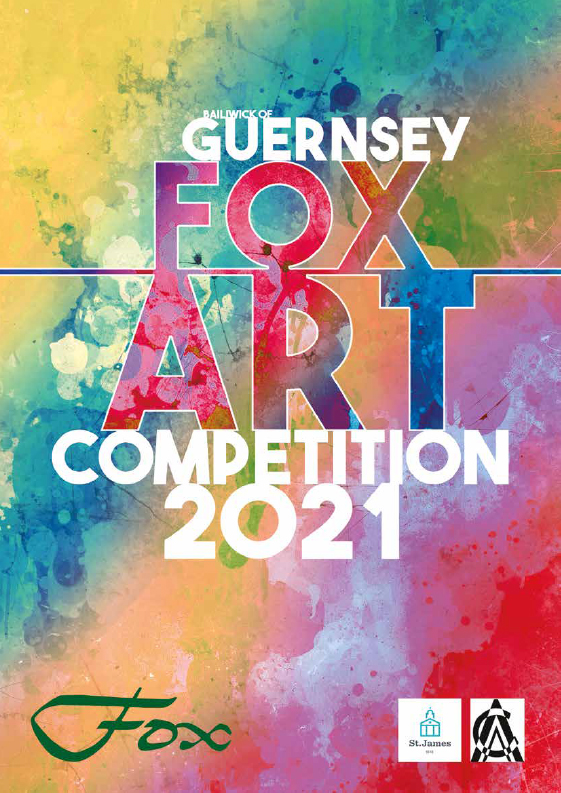 Fox Open Art Competition 2021 open for entries
The Fox Open Art Competition was originally conceived in 1983 by the then managing director of JJ Fox International Limited, the late Jock Russell, as a competition to raise the profile of the newly constructed Jersey Arts Centre. It quickly caught the imagination of the island's community and when in 1990 St James' in Guernsey also agreed to take part it mushroomed into a full Channel Island event. Now 39 years on it has produced winners from Jersey and Guernsey as well as runners up and highly commended work from Alderney and Sark. Household names like Jason Butler, Rob Sweeney, Ian Rolls, Larry Ham and Molly Harris are all past winners of "the Fox".
Jock Russell's original concept was to encourage amateur artists rather than professionals and over the years the competition has remained loyal to this vision. The judging process is a professional and rigorous procedure with internationally renowned artists from outside the islands chosen to decide on the winners. Former judges include Patrick Heron, Ken Howard, Leonard Rosoman, Terry Frost and Clive Hicks-Jenkins.
Every year the competition attracts over 200 entries with an age range between 12 and 80 years. Paintings, prints and collages are accepted, works have to be framed and mounted and must not exceed 1.5 square meters and must not protrude more than 20cm from the wall. Entry forms are available to download from the link below and also from the Jersey Arts Centre website and the St James Guernsey website.
In order to find out more and download the entry form head to Fox Art Competition 2021 – St James Guernsey