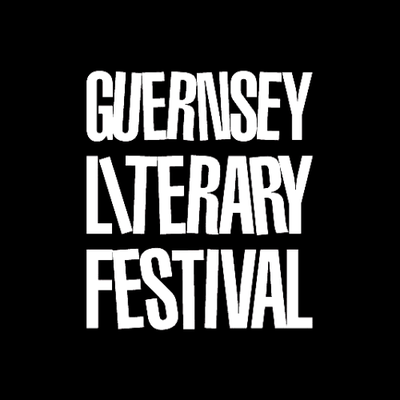 Guernsey Literary Festival UPDATE
Fascinating programme for new-look Literary Festival
The Guernsey Literary Festival is launching its 2021 programme, using a series of live streamed events for speakers from outside the island and live events for local writers and speakers.
The events begin next month and will build up to main events from 27th April – 15th May, but there will be events throughout the year, including with Ben Fogle in October. Full details of the programme is on the Festival website, guernseyliteraryfestival.com
Covid 19 travel regulations mean that in May, writers and speakers from outside the island would still have to self-isolate, so the Literary Festival will be live streaming them to a local audience, who will be able to ask questions at the end of each talk. 
The main ticketed events (£10/£5) will be held at Les Cotils and because audience numbers will be more limited than at bigger venues,  people will also be able to watch the full talks online free of charge. Other events will be held at the Guille Alles Library. Tickets went on sale to GLF members on Monday 29 March and will open to non members on Saturday 3rd April.
Environmental campaigner and writer Tom Rivett-Carnac was one of the architects of the 2015 Paris Climate Change Agreement, and the book he wrote with Christina Figueres,  The Future We Choose: Surviving the Climate Crisis, tackles the most urgent challenge humankind has ever faced: the world's changing climate and the fate of humanity. The Future We Choose presents our options and tells us, in no uncertain terms, what governments, corporations, and each of us can and must do to fend off disaster. 
Tom Rivett-Carnac's talk, chaired by Deputy Sasha Kazantseva-Miller and sponsored by The International Stock Exchange, will be at Les Cotils at 19:30 on Thursday 13th May, tickets priced £10/£5.
Bestselling author Joanne Harris will be discussing the inspiration behind her latest novels Honeycomb and The Strawberry Thief. Joanne will explore the power of fairytales, folklore and magical realism and how these themes inspire her as a writer. 
Joanne Harris is the internationally renowned and award-winning author of eighteen novels, plus novellas, scripts, short stories, libretti, lyrics, articles, and most recently, a self-help book for writers. She is best known for her novel Chocolat, published in 1999 and adapted for film the following year, starring Juliette Binoche and Johnny Depp.
Joanne will be talking about her latest book, Honeycomb, which is released in June, and a great deal more about her life in writing. Her talk, at Les Cotils, will be at 5.30pm on Saturday 15 May (£10/£5).
Christie Watson was a registered nurse for 20 years. She spent most of her career in paediatric intensive care in large NHS hospitals before becoming a resuscitation officer, which involved teaching and clinical work on hospital-wide crash teams. The Language of Kindness: A Nurse's Story,was published in 2018 and takes us from birth to death, from A&E to the mortuary, and is an astonishing account of a profession defined by acts of care, consideration and kindness. Her second non-fiction book, The Courage to Care is a vital and timely book about inspirational nurses, and the bravery of patients and families. Christie's talk, sponsored by Health Connections and chaired by Karen Leach, Head of Community Health and Social Care, is on Saturday 15 May at 12 noon at Les Cotils (£10/£5)
Political journalist Steve Richards is the speaker at the Festival's Business Breakfast and the title of his talk, based on his recent book, is The Prime Ministers: Reflections on Leadership from Wilson to Johnson.
Based on unprecedented access and in-depth interviews, as well as more than 20 years reporting from Westminster, Steve expertly examines the men and women who have defined the UK's role in the modern world and sheds new light on the demands of the highest public office in the land. The event, which includes continental breakfast and a signed copy of the book, will be chaired by Will Green, Business Editor, Guernsey Press, and is sponsored by Butterfield. The event is on Friday 14th May at the OGH Hotel at 8am. (£25)
Award winning poet, short-story writer and novelist Kate Clanchy is also a teacher who wants to change the world and thinks school is an excellent place to do it. In her award winning book Some Kids I Taught and What They Taught Me, she explains how she nurtured her multicultural poetry group, full of migrants and refugees, watching them find their voice and produce work of heart-breaking brilliance. Whilst Kate doesn't deny stinging humiliations or hide painful accidents, she celebrates this most creative, passionate and practically useful of jobs.
Kate's talk, on Friday 14 May at Les Cotils and chaired by the Guernsey Literary Festival's Nick Le Messurier, is at 6.30pm (£10/£5). Kate was also the judge of the Festival's hugely successful Guernsey International Poetry Competition (Poems on the Move) sponsored by Guernsey Post and will be involved in the winners' reading event at 5.30 at Les Cotils. 
Jacqueline Novogratz is the founder and CEO of Acumen, a pioneering non-profit venture capital fund that uses business strategies to solve problems of poverty around the world. Since 2001, Acumen and its investments have brought critical goods and services to hundreds of millions of low-income people worldwide. In her latest book Manifesto for a Moral Revolution, Novogratz outlines the essential leadership practices needed for anyone who seeks to leave this world better than they found it. Novogratz is also the author of the New York Times bestseller, The Blue Sweater, which looks at traditional practices of charity and proposes a form of philanthropic investment she calls "patient capital". Jacqueline's talk, on Tuesday 11 May at Les Cotils at 7.30pm (£10/£5), will be chaired by Festival Board member Tony Gallienne and sponsored by Dorey Financial Modelling.
The Covid restrictions mean that the Festival's Education Programme is smaller than in previous years, but live-stream events are also being held with well-known children's author Maz Evans. Also on the Education Programme is local writer Victoria Robinson, whose subject is Occupied, and follows the recent publication of book about the Occupation.  Francesca Simon, writer of Two Terrible Vikings and the Horrid Henry series, is hosting a live-streamed family event at Les Cotils and Kate Gilby-Smith, writer of The Astonishing Future of Alex Nobody, will star in an event at the Guille Alles Library. The education programme is sponsored by Rothschild & Co.
Maz, Francesca and Joanne  will join long-time Festival supporter Huw Lewis-Jones for the presentation of awards for the WriteStuff story competition for Guernsey schoolchildren on Saturday 15 May at Les Cotils at 4pm. The WriteStuff is sponsored by Julius Baer and supported by the Guernsey Arts Commission, Island Families, the Guille-Alles Library and Guernsey Museums.
The 2021 Guernsey Literary Festival kicks off with local writing talent at the end of April. On 27th April, Fergus Dunlop's Could a Classic Bentley Circumnavigate the Med? follows the course of an amazing journey shortly after the end of the Cold War. (Guille Alles Library, 6pm, Free).
On 29 April American experimental poet and creative writing teacher Geneve Chao, author of Emigre will be presenting Leaving Home: Emigration, Language and Loss. This event is at the Guille Alles Library at 6pm and is free. Geneve is also leading a workshop Experiments in Poetry at Les Cotils on 1 May from 10-12am (£15).
Guernsey-born poet and artist Trudie Shannon's Between The Tides is her second collection of poetry and paintings and her third collection overall. Spending time in France and collaborating with artists from different disciplines in a collective, Trudie has performed work inspired by those other artists' creativity, whether it be music, painting, photography or dance. Her work is founded on her emotional response to her world and the people and places that populate it. Trudie has been both long and shortlisted for the Bridport Prize and has co-edited two books of poetry. This event, on 4 May at 6pm at the Guille Alles Library, will involve poetry reading and the chance to ask questions and participate in creative conversation.
Local writer Gerald Hough will be talking about his book, Desert Raid with the SAS, which follows the wartime experiences of Major Anthony Hough, memories of dramatic action, capture and escape. This event date and venue will be released soon.
Full details of the 2021 Guernsey Literary Festival programme is available on the festival website, guernseyliteraryfestival.com. Tickets will go on sale to  members from 29th March and to the general public from Saturday 3rd April.
Tickets available from : https://guernseyliteraryfestival.com