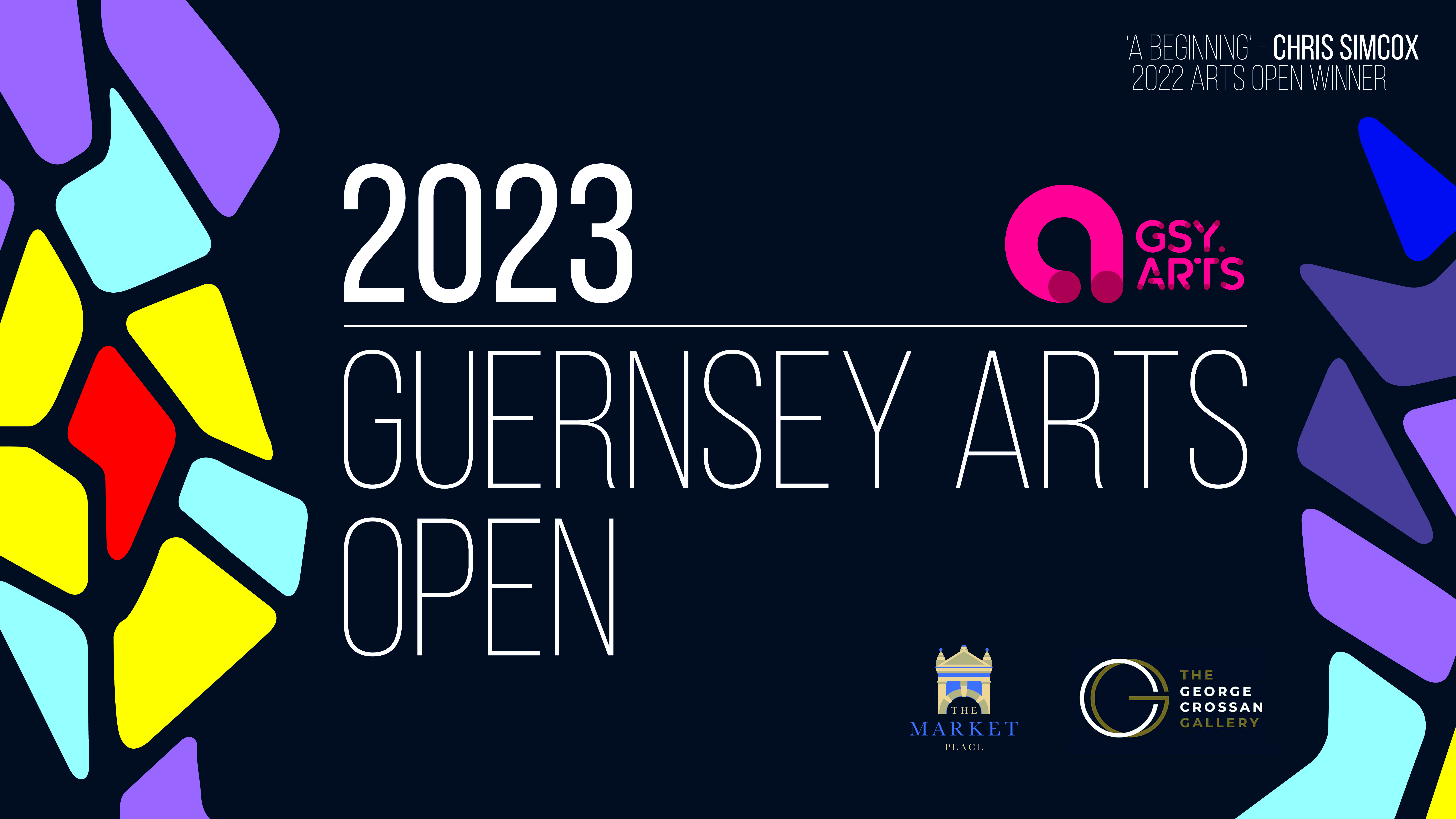 2023 Guernsey Arts Open – Submissions are now Open!
Guernsey Arts, with support from Bailiwick Estates, are pleased to bring the Guernsey Arts Open back to The George Crossan Gallery this Autumn.
The Guernsey Arts Open highlights the strength of our Island's artistic talent, giving the opportunity to all local artists of all ages and experiences to exhibit their work alongside each other. It is free to submit your work and submissions can be in any art form including but not limited to painting, drawing, sculpture, photography, textiles, illustration, graphics, digital art and film.
To submit your work, please complete the google form accessible from our website or social media posts or by contacting Jared@arts.gg. You may submit up to 3 pieces and must include your name and media within your submission.
A judging panel will determine which submissions will be exhibited within the gallery space however every submission will be put into a digital showcase that will be part of the exhibition as well as being available on our website.
Should your submission be chosen, we ask that all artists prepare their work for the exhibition to be "gallery ready", having undertaken printing and framing prior.
As part of the judging, there will be two prizes awarded to an overall Judge's Choice and Student (19 & Under) valued at £500 and £250 respectively.
Deadline for submissions is the 28 August.
We look forward to seeing all submissions. This exhibition would not be possible without the fantastic talent we have on Island and we can't wait to exhibit your work once again.
A link to the submission form can be found here: Submission Form
For more information, please email Jared@arts.gg or call 01481 220713.