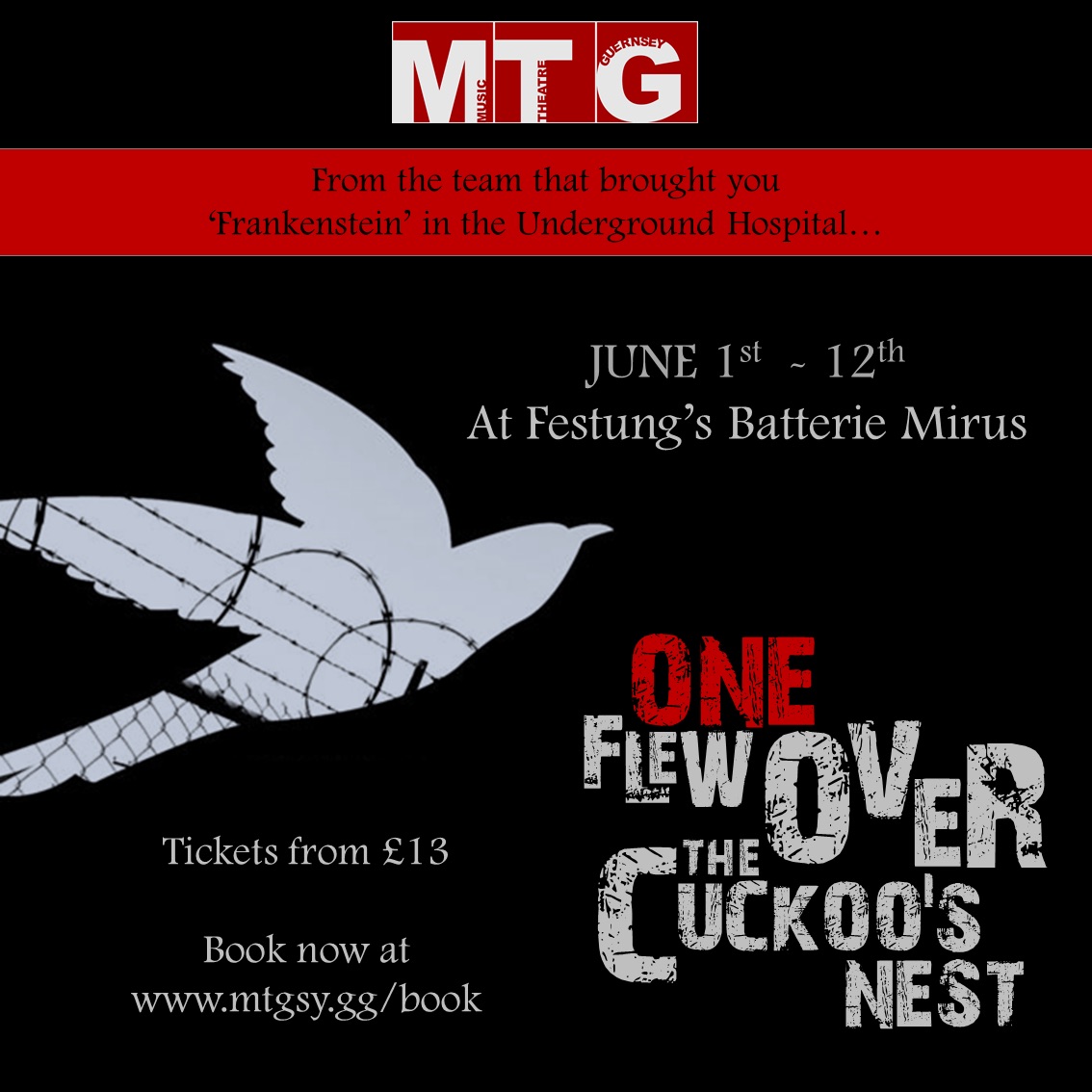 MTG presents One Flew Over the Cuckoo's Nest at The Mirus Batterie
MTG presents One Flew Over the Cuckoo's Nest at The Mirus Batterie
Music Theatre Guernsey are thrilled to be bringing to life Dale Wasserman's adaptation of Ken Kesey's thought provoking novel "One Flew Over The Cuckoo's Nest". This June 2nd, we are once again teaming up with Festung Guernsey as the performances take place in the atmospheric venue of The Mirus Batterie, in a room littered with World War 2 cabling and power supplies. This unique setting provides the perfect backdrop for the play's exploration of a psychiatric institution and a study of the human mind.
Petty criminal, sex addict and gambler, Randle P McMurphy thinks he's got off lightly when the judge in his latest court trial sends him to a psychiatric hospital for observation and evaluation. But when he arrives on the acutes' ward, he soon meets his nemesis in the guise of authoritarian Nurse Ratched. She rules her ward with a stifling rod of matriarchal iron, using almost every ruthless psychological trick in the book to bully her patients into submission and preserve her unique brand of order and discipline.
From the team that brought you 'Frankenstein' in the Underground Hospital, comes their captivating vision of One Flew Over the Cuckoo's Nest. With Sam Hearne taking on the lead roll of Randal P McMurphy and Francesca Remick as Nurse Ratched, audiences are in for an extremely realistic treat.
Running over two weeks from Wednesday 2nd June - Saturday 12th June at The Mirus Batterie. Performances will be taking place at 7:30pm, along with two 11pm showings and two matinees. Tickets start at just £13 but with over 60% of tickets already sold, don't hesitate to get yours at www.mtgsy.gg/book