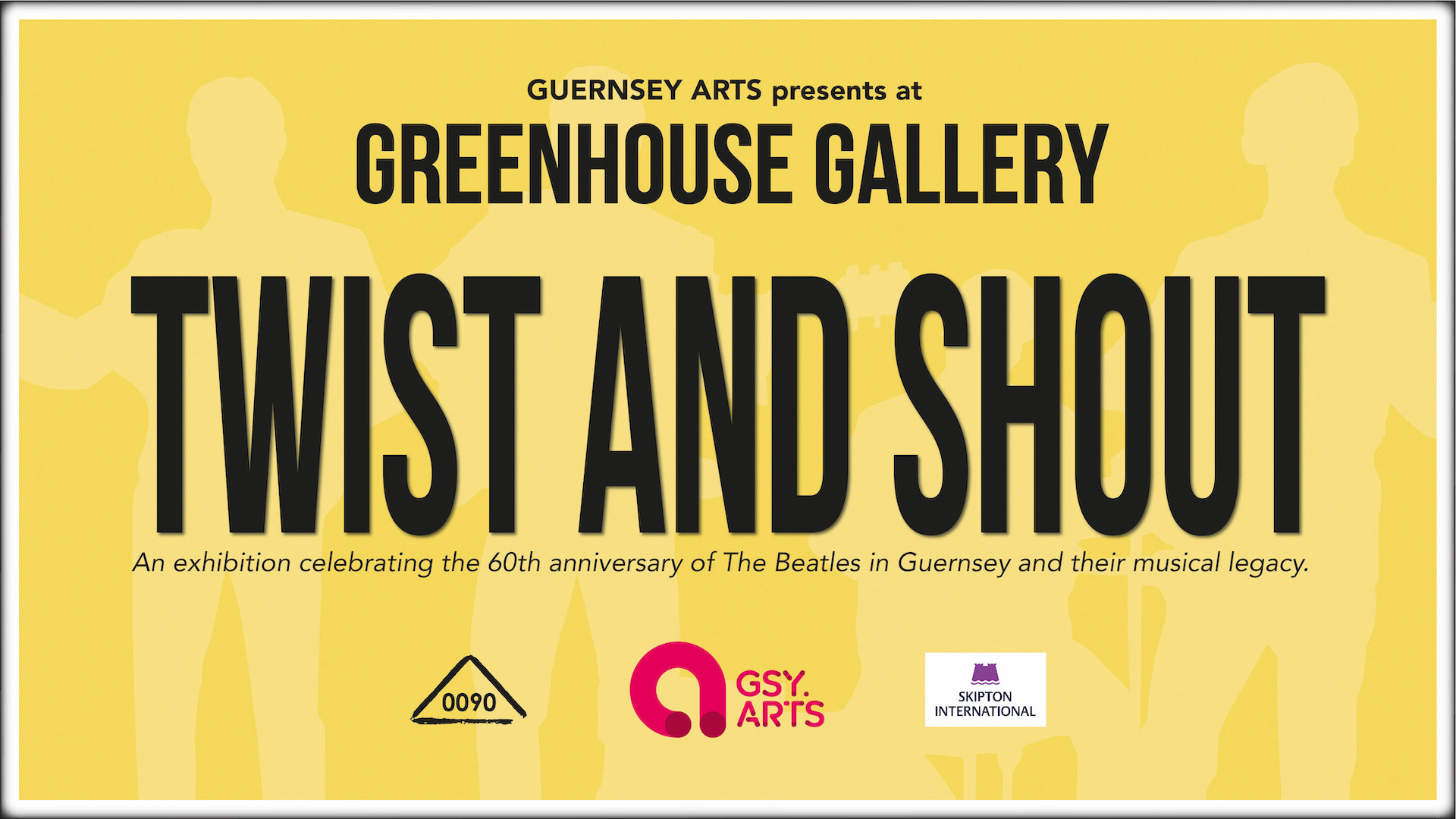 Shake it up this Summer!
Guernsey is feeling groovy this summer as the island celebrates the 60th anniversary of the Beatles performing at Candie Gardens.
Thanks to an initiative spearheaded by Guernsey Arts, in partnership with local bank,
Skipton, there are numerous exciting events planned to celebrate the Fab Four and their impact on islanders.
Hillman car on show during the opening night, courtesy of Rodney Bourgaize.
The 'Twist & Shout' Beatles exhibition launched on the 21st July and will take place until 2nd September at the Greenhouse Gallery. This exciting exhibition celebrates the 13 albums of The Beatles, recorded from 1962- 1969. Guernsey Arts have asked 26 local artists to visually interpret songs from these albums, celebrating the legacy of the Beatles as storytellers. Guernsey talent from the era is also being celebrated, with the legacy of local photographer Fiona Adams being referenced. Fiona's image of the band for the 'Twist & Shout!' E.P. the cover has been declared one of the defining images of the 20th Century by the National Portrait Gallery. Guernsey Arts will also be celebrating the work of Peter Le Vasseur, who sold a selection of his pieces to Ringo Starr and visually interpreted a song for the original Beatles Illustrated Song Book.
The anniversary itself – Tuesday 8 August – will see a family-friendly picnic take place in the grounds of Candie Gardens, with live music and other exciting surprises on the night. Taking place between 5-7pm, Islanders are encouraged to bring their families and a picnic for an evening of music, memories and entertainment.
Russ Fossey, Head of Arts Development at Guernsey Arts, said: "With Guernsey Arts being based at Candie Gardens, we understand the significance of The Beatles performing here at the cusp of their incredible career. We are grateful to Skipton for joining us to celebrate their cultural and social impact, which is still felt today. It promises to be a summer to remember!"
Jim Coupe, Skipton's Managing Director, added: "As a bank which is renowned for supporting community events, we are extremely excited by this Guernsey Arts initiative. There is so much local talent on island that will rise to the challenge of creating something Beatles-related for this special anniversary. I can't wait to see what they come up with."
SHARE YOUR MEMORIES
Anyone who attended the original concert and wishes to share their memories with
Guernsey Arts is invited to do so. Celebrations throughout the Summer are planned to include a Beatles-themed afternoon tea at the Duke of Richmond Hotel (where the Beatles stayed 60 years ago) and a series of memories from islanders who were there at the original concert.